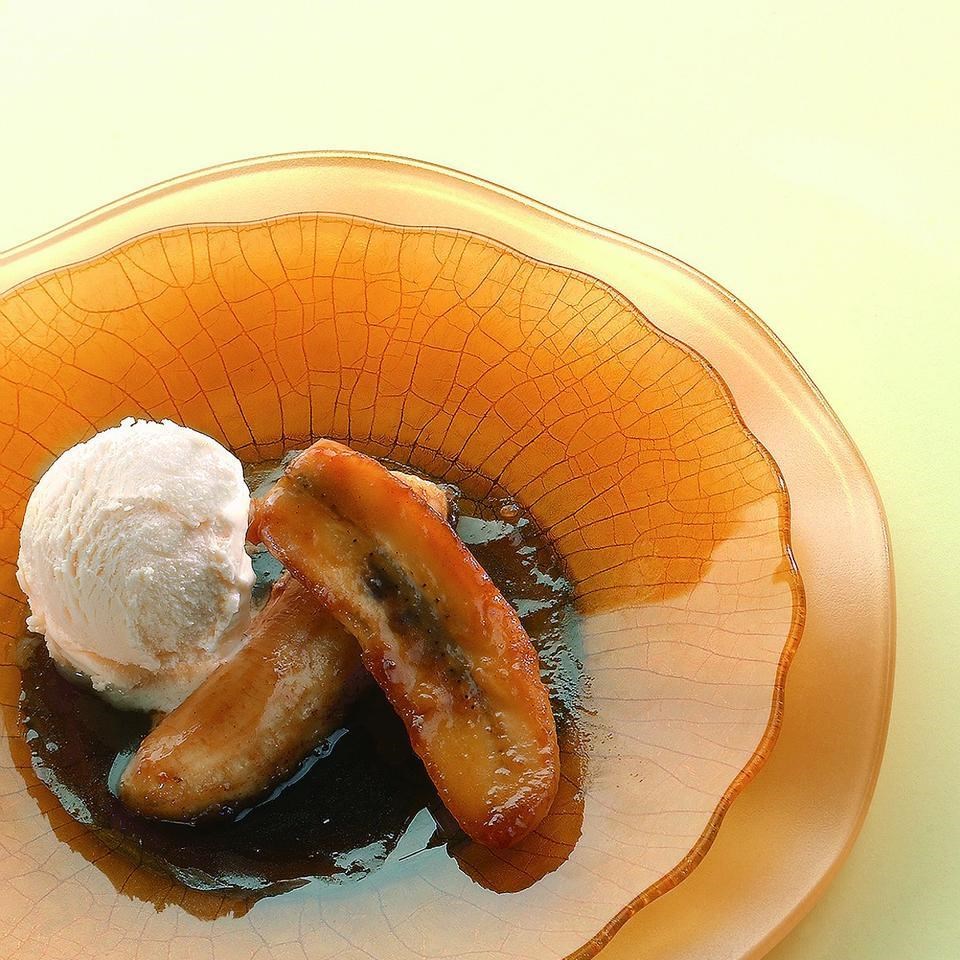 BAKED BANANAS
with Rum Sauce
Trader Vic's Restaurant Recipe
8 bananas
2 tablespooons melted butter
1/2 cup brown sugar
2 tablspoons grated orange peel
1 cup orange juice
1/4 teaspoon ground cloves
Rum Sauce:
2 egg yolks
1/2 cup sifted powdered sugar
1/4 cup half and half
1-1 1/2 ounces Jamaican rum
2 egg whites
1/4 teaspoon salt
To make sauce, beat egg yolks until thick and lemon-colored. Add sugar, half-and-half, and salt, and mix thoroughly. Place in top of double boiler over hot water and beat until mixture thickens, about 5 minutes.
Stir in rum gradually, and continue beating until smooth, often. Chill. Just before serving, beat egg whites until stiff, and fold into sauce.
Peel bananas, and place in shallow baking dish. Brush with melted butter, and bake at 350 degrees for 10 minutes. Meanwhile, mix brown sugar, cloves, grated orange peel. and orange juice.Spoon mixture over bananas and return to oven for 15 minutes. Serve hot with chilled Rum Sauce. Makes 8 servings.