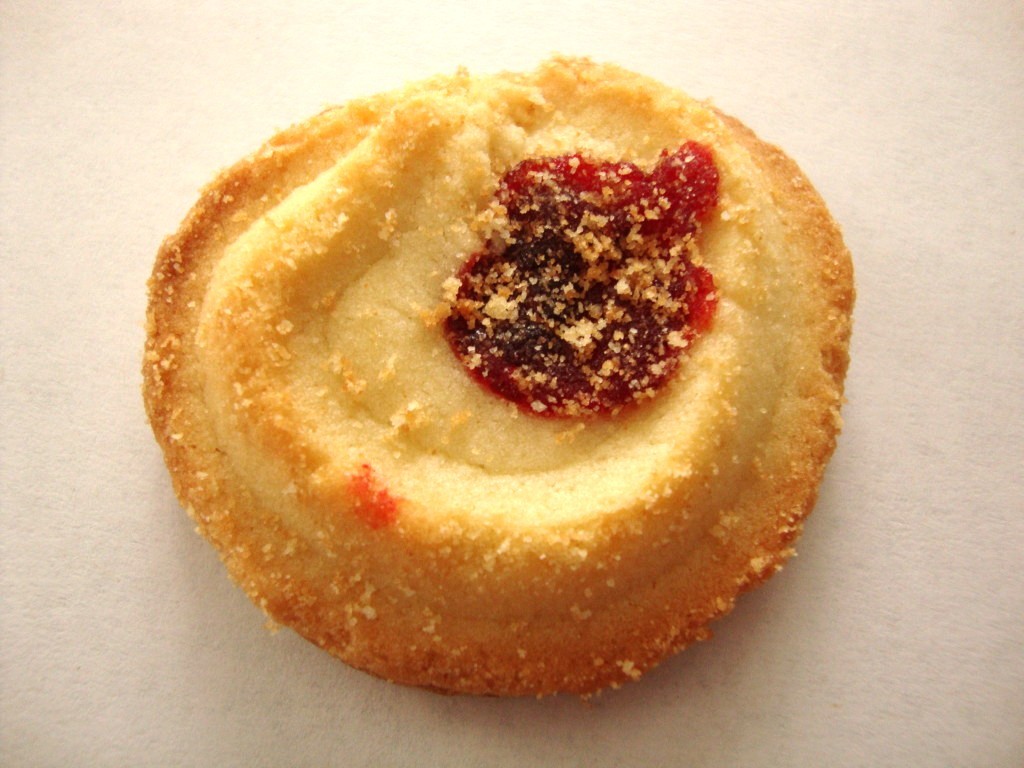 SHORTBREAD COOKIES
Knott's Berry Farm Copycat Recipe
1/2 cup butter, softened
1/3 cup sugar
1/4 teaspoon almond extract
1 cup bread flour
1/4 cup raspberry jam (
or other jam you like
)
Preheat oven to 350 degrees. Combine the butter, sugar, almond extract, and flour in mixer bowl.
Mix until well blended and forms a ball. Roll into 3/4 inch balls and place on an ungreased cookie sheet. Make an indentation on top of each cookie with your thumb and fill with 1/2 teaspoon of jam.
Bake 9 minutes. Let cool and enjoy. The recipe makes about 2 dozen cookies.