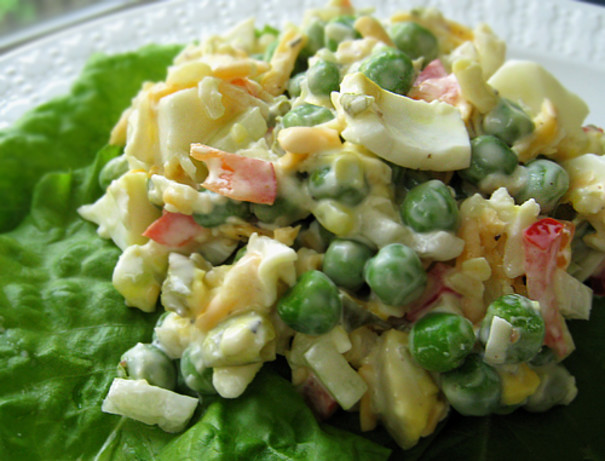 PEA SALAD
Knott's Berry Farm Restaurant Copycat Recipe
Salad:
3 pounds frozen peas, rinsed in hot water
2 cups sweet pickles, chips, chopped
1 cup diced red bell pepper
2 cups diced celery
12 hard-boiled eggs, sliced
1/2 cup finely chopped onion
1 cup cubed American cheese
Dressing:
4 cups mayonnaise
1/4 cup sugar
1/4 cup chopped sweet pickle, chips
1 tablespoon diced red bell pepper
In a large bowl, combine salad ingredients. In a separate bowl mix dressing ingredients.
Add to the dressing to the salad mixture and gently toss. Makes 18 servings.