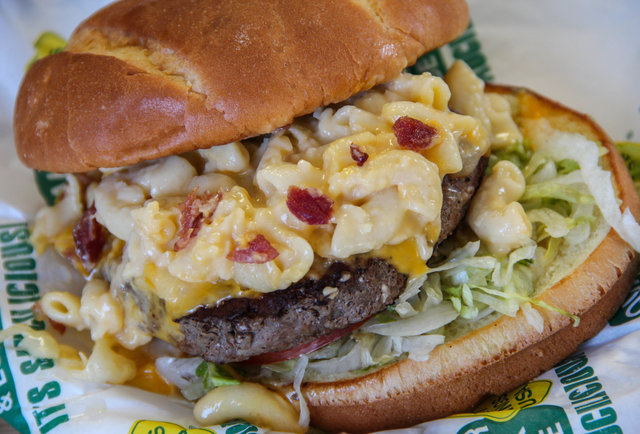 New burgers available at Quaker Steak n Lube for a limited time.
The Mozza-Rati Burger is a half-pound burger with garlic sauce and marinara sauce, topped with fried mozzarella cheese sticks and melted provolone, priced at an average $9.49.
The Boom Boom Surfburger is a half-pound burger with the chain's signature Thai 'R' Cracker sauce, topped with Swiss cheese and spicy Boom Boom shrimp, priced at $9.49.
Notes: The Thai sauce can be purchased online at their website. Pictured above is the ever popular mac and cheese burger.